Testing & Inspection
Call Free Now 0800 292 293 0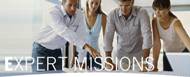 Our Experts Mission is to provide - Smart, Simple and Effective Solutions ...

CALL US NOW
0 800 292 293 0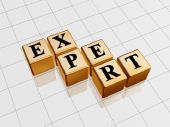 Have a question?-
Ask the Expert for.. Our Free Advice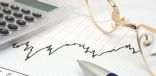 Need help or assistance? -
Book the Expert for... Our Free Quotation

We offer the following Services
Emergecy Lighting
Montly testing -All emergency lighting systems must be tested monthly. The test is a short functional test in accordance with BS 5266-1: 2011
Annual Testing -A test for the full rated duration of the emergency lights (e.g. 3 hours) must be carried out.
Electrical Testing
In order to ensure the electrical safety of your property and of your tenants, it is important that you make simple visual checks at least once a year and it is strongly recommended that you also do so at each change of tenancy.
Visual Inspection - Visual inspection is a common method of quality control, data acquisition, and data analysis. Visual Inspection, used in maintenance of facilities, mean inspection of equipment and structures using either or all of raw human senses such as vision, hearing, touch and smell and/or any non-specialized inspection equipment.
Full Electrical Installation Condition Report (EICR or Landlord Certificate) - All electrical installations deteriorate with age and use. They should therefore be inspected and tested at regular intervals to check whether they are in a satisfactory condition for continued use. Such safety checks are commonly referred to as 'periodic inspection and testing'. An EICR should be carried out by a competent, registered electrician with experience of carrying out inspecting and testing within the last five years or within the time frame determined by the electrical installer. Industry guidance recommends this should not exceed ten years.
Pat Testing - Portable Appliance Testing - we provide a reliable and professional service to companies and landlords.
Fire, Smoke, Heat and Carbon Monoxide alarms testing -
In England and Scotland Landlords must fit Smoke and Carbon Monoxide (CO) Alarms in their tenanted properties by law and in Wales & Northern Ireland Landlords have a Duty of Care to people living in their properties. Ignore this and you could get a fine, sent to prison and even worse have the death of a person on your conscience.
The fact that smoke and CO alarms are life saving devices has been recognised over the last few years with new laws coming into force. Whilst these laws do ensure all tenants have some form of fire and CO detection within their homes, these laws fall short of the protection recommended in British Standard BS 5839-6:2013 and the UK Building Regulations .
Smoke, Heat and Carbon Monoxide alarms required very little maintenance but the regulation required to be periodically tested and most manufacturers recommend at least once a years more intense servicing like vacuum cleaning the detectors, changing the batteries etc
Fire alarms and detection systems are very effective ways of saving lives. As soon as a fire triggers the detectors, the alarm will sound throughout your commercial building and alert people that they need to evacuate the premises as safely and quickly as possible. As a moore complex system the regulation requires more intense maintenance program which generally involves weekly, monthly and annual testing procedures.
Copyright 2007 © All rights Reserved