Testing & Design
Call Free Now 0800 292 293 0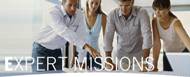 Our Experts Mission is to provide - Smart, Simple and Effective Solutions ...

CALL US NOW
0 800 292 293 0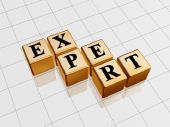 Have a question?-
Ask the Expert for.. Our Free Advice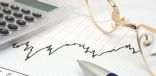 Need help or assistance? -
Book the Expert for... Our Free Quotation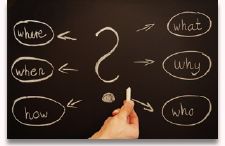 When you are not sure, What to do, Where to start, Why it happens, How to solve it, Who you need to call?
Call our testing and design team Free Now on 0800 292 293 0
Periodic testing and inspection of electrical installations is necessary for the prevention of damage from wear and tear, excessive loading, environmental influences and ageing. Installations must be maintained in a safe condition and periodical testing of your electrical circuits may be required by your insurance company, landlord or mortgage company.
In January 2005, Part P of the Building Regulations came into force. These regulations introduced safety standards to electrical installations within domestic properties.
This means that, with few exceptions, any electrical work undertaken in your home such as the addition of a new electrical circuit or any work in your kitchen, bathroom or garden area must be notified to the Local Authority Building Control for inspection.
By using an Approved contractor who is registered with a Competent Persons Scheme such as ELECSA, the contractor will be able to self-certify that the work meets the required standards and that it has been notified to the local authority.
The Health & Safety Executive states that 25% of all reportable electrical accidents involve portable appliances. The Electricity at Work Regulations place a legal responsibility on employers, employees and self-employed persons to comply with the provisions of the regulations and take reasonably practicable steps to ensure that no danger results from the use of such equipment. This in effect requires the implementation of a systematic and regular program of maintenance, inspection and testing. The Health & Safety at Work Act (1974) places such an obligation in the following circumstances:
1. Where appliances are used by employees.
2. Where the public may use appliances in establishments such as hospitals, schools, hotels, shops etc.
3. Where appliances are supplied or hired.
4. Where appliances are repaired or serviced.
The level of inspection and testing required is dependant upon the risk of the appliance becoming faulty, which is in turn dependant upon the type of appliance, the nature of its use and the environment in which it is used.
Landlord Legal Requirements
Anyone who lets residential accommodation (such as houses, flats and bedsits, holiday homes, caravans and boats) as a business activity is required by law to ensure the equipment they supply as part of the tenancy is safe.
The Electrical Equipment (Safety) Regulations 1994 requires that all mains electrical equipment (cookers, washing machines, kettles, etc), new or second-hand, supplied with the accommodation must be safe. Landlords therefore need to regularly maintain the electrical equipment they supply to ensure it is safe.
Copyright 2007 © All rights Reserved